Screen Printing in Farmersville
Do you want to print your business's logo on your employee shirt? If this is your objective, screen printing in Farmersville will give you your desired output in a couple of minutes. JH Tackett Marketing is the only provider of the best screen printing in Farmersville with top-notch quality and exceptional customer service.
Very few businesses are providing customizable screen printing. No doubt JH Tackett Marketing is the pioneer in providing custom screen printing and embroidery in Farmersville. T-shirt screen printing Farmersville CA is one of the running services of JH Tackett Marketing.
That is the reason JH Tackett marketing takes great pride in its work. Besides this, their dedicated and trained team loves working with customers to create their ideal garment, whether it's a t-shirt, coat, or cap. And we think you'll find this to be amusing.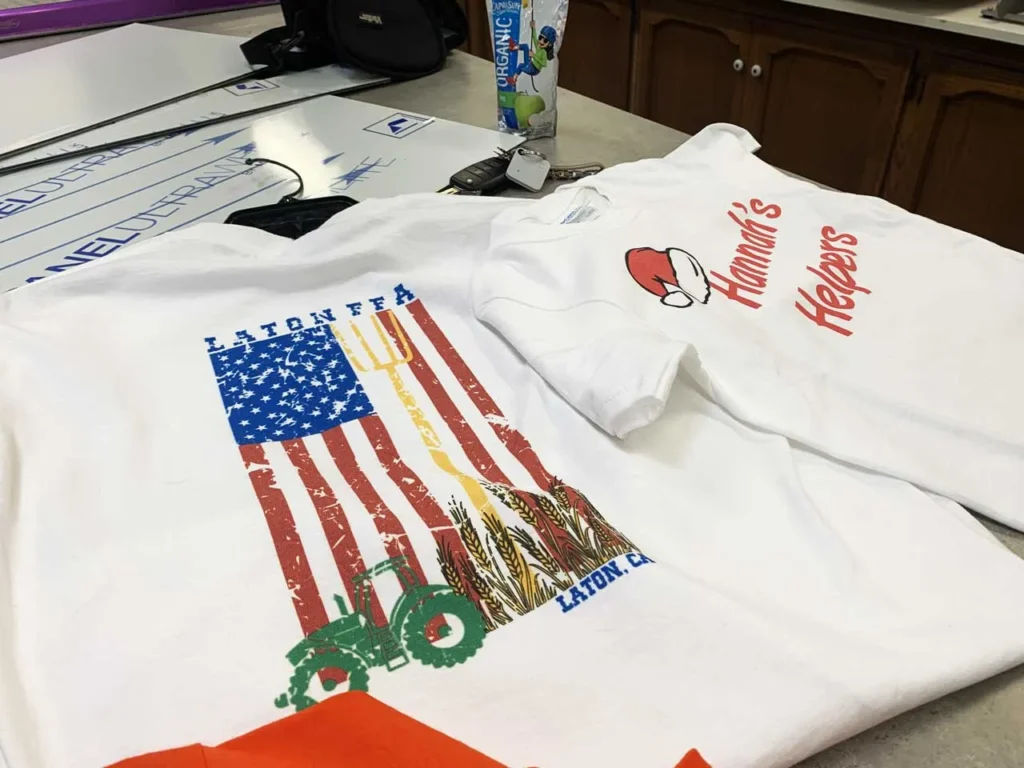 Screen Printing in Farmersville
We're here to produce your next round of tees or anything else you may require. For several years, JT Tackett Marketing has been happy to serve the residents of Farmersville and the surrounding area. Since then, we've been providing our clientele with merchandise that is loaded with symbolism and personalization.
Screen printing from ordinary businesses lasts up to 20 to 25 washes. JH Marketing promises to deliver exceptional services and that's why they use high-quality of material so that their screen-printed shirts last up to 45- 50 washes easily.
JH Tackett Marketing uses Plastisol ink and water-based colors to give your images the most vibrant colors. The vibrancies and colors will retain for a long time. Even the colors won't deteriorate no matter how harshly you wash it.
T-shirt screen printing in Farmersville is not only limited to boring and simple pictures. We can do lots more on your image like shine, texture, sparkles, raised prints, and whatnot. in short, you name the effect and we will definitely have it in front of you.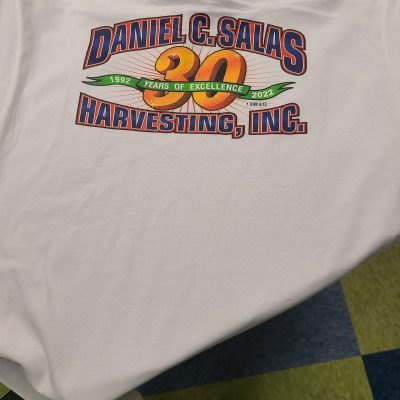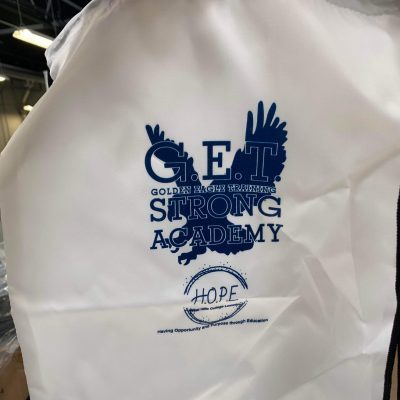 When it comes to the best screen printing in Farmersville, JH Tackett marketing always occupies the first position, because of exceptional customer service and high quality of screen printing service.
We want to ensure that every one of our clients is completely satisfied with their customized merchandise. Customers from all over the valley have been coming to us to have their t-shirts, caps, jackets, polos, uniforms, and advertising specialties screen printed and embroidered.
We're here to assist you in accomplishing your objectives, whatever they may be. Call us up if you're a new client and we can talk about your next venture.
Screen Printing in Farmersville FAQs
Question) Which is better heat press or screen printing?
Ans) While heat transfers offer more resolution than screen prints, but they are more expensive in bulk. So opt for screen printing when you want it in bulk.
Question) What is the difference between digital printing and screen printing?
Ans) Screen printing is durable and versatile with vibrant colors, whereas digital printing uses CMYK colors which deteriorate after a few washes. also, colors are not vibrant in digital printing.
Question) Which type of shirt would be suitable for screen printing?
Ans) 100% cotton shirt is frequently ranked as one of the best fabrics for screen printing. T-shirts made from cotton are typically thin, but thicker alternatives are also readily available.
Question) Which lasts longer screen printing or heat transfer?
Ans) Heat transfer is a time taking process, especially for designs that have multiple colors. Whereas, screen printing is a fast process that is ideal for printing multicolored images.
Question) Can you iron a shirt with screen printing?
Ans) Contrary to some weird claims made on the internet, it is completely safe to iron screen-printed t-shirts. But before ironing, you might want to flip the garment inside out.
Question) Where do I get customized screen-printed shirts in Farmersville? 
Ans) JH Tackett Marketing is the only answer to this question for the best screen printing in Farmersville. Be it a shirt or anything, JH Tackett will print on it perfectly.
We Provide Screen Printing Services in Other Locations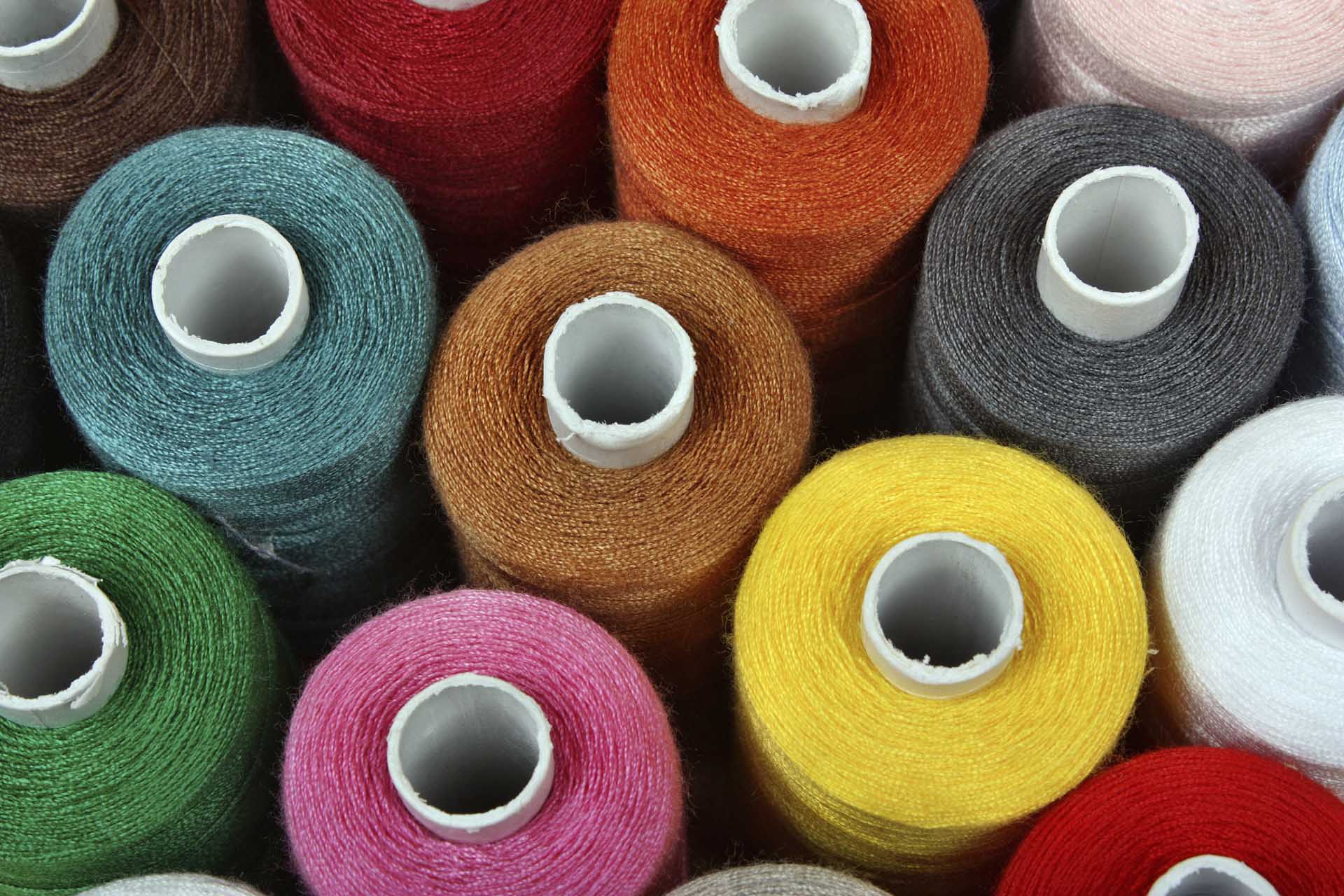 Your one stop shop from design to delivery, we're here to help.